Mass production of "Flexible wheel" sets for rail freight cars with a radically new design. Resistance to movement of such wheel is in half less than the standard wheel pair.
Current stage
The whole complex of R & D was carried out. Russian railway research institute approved after preliminary running tests on the experimental area of JSC "VNIIZhT". Russian and international intellectual property was registered.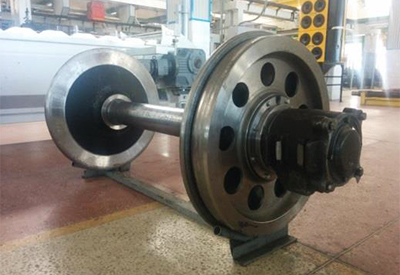 The product of the project
Wheel with sprung bandage and independent rotation of surfaces that are in contact with the rail head.
Technology
Flexible wheel reduces resistance to movement by half, reduces stopping distance, provides more stable fit in the curves of small radius of the tracks, reduces the impact on the track, decreases the wear of the rail top structure, reduces the noise.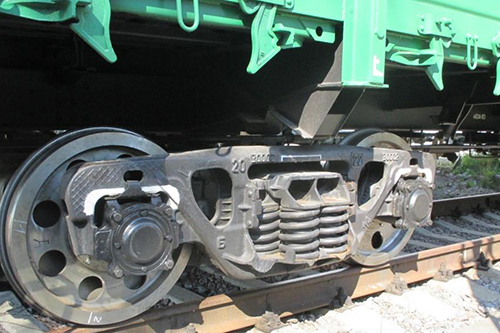 Competitive advantages
The new technology will reduce the intensity of the lateral undercut of the rail head and ridge, increase the axial load of the car, increase the overhaul mileage, reduce energy costs for hauling operations, increase traffic safety, increase train weight and speed.
Advantages are achieved with the existing railway superstructure.
Market Review. Competition
Potential demand is 570 thousand wheelsets per year (operating fleet demand is 370 thousand wheelsets; new demand is 200 thousand wheelsets).
The minimum estimate is 50 billion rubles.
Development potential
The project is scaled by offering new designs of carts, inter-body connections, the development of the flexible wheel for traction vehicle.
The project team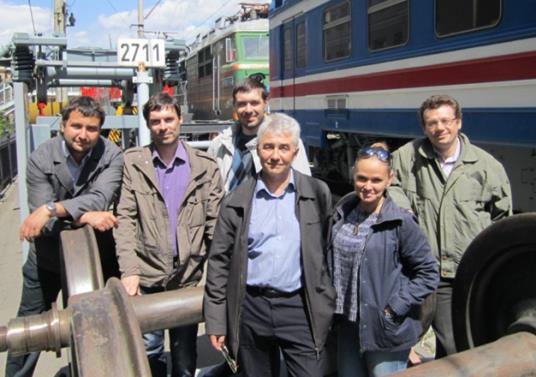 Shiler A.V. (project manager) - the development of commercial networks for the sale of goods and services, the organization of work of a small enterprise (Gibtransystems);
Shiler V.V. - (author of development) has more than 15 patents, experience in maintaining state scientific contracts;
Odinokov A.S. - (Technical Director) - experience in the development and launch of the production of certified elements of the railway rolling stock AVZ.
Would you like to know more?
Your application